THE ITANDA RESTAURANT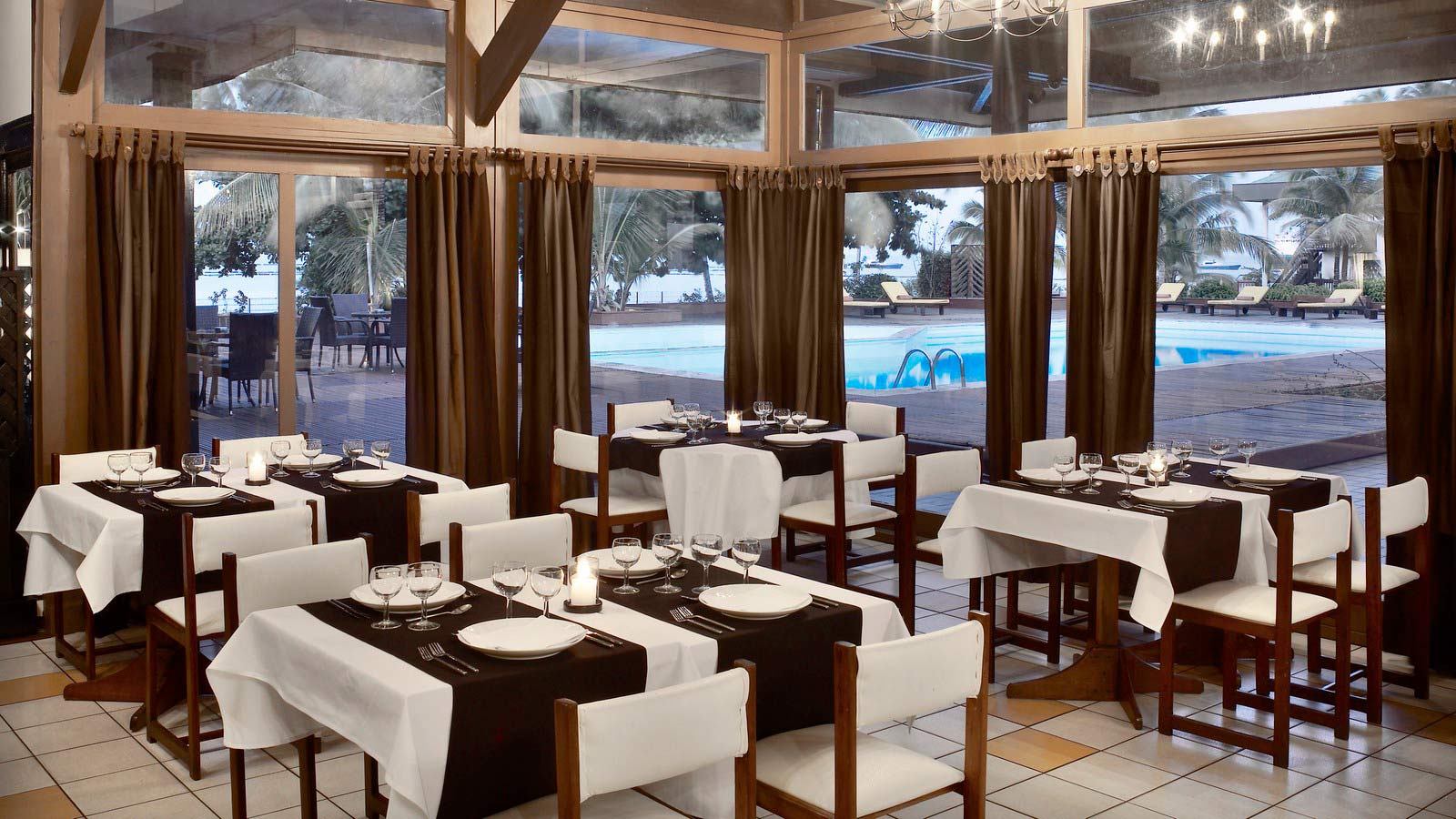 The Itanda restaurant is situated next to the pool and overlooking the sea. For breakfast and lunch, a buffet selection is available and for dinner time, a great a la carte menu selection lets you indulge in French & International cuisines.
The restaurant is known to be one of the best and trendy places in the city. Guarded parking at the hotel is available.
Time: 6:00am-10:00am
12:00am-12.30pm
7:00pm-10:30pm
Cuisine: French, Intercontinental & Gabonese
Call: (+241) 01 552103
MOULAKOU SNACK BAR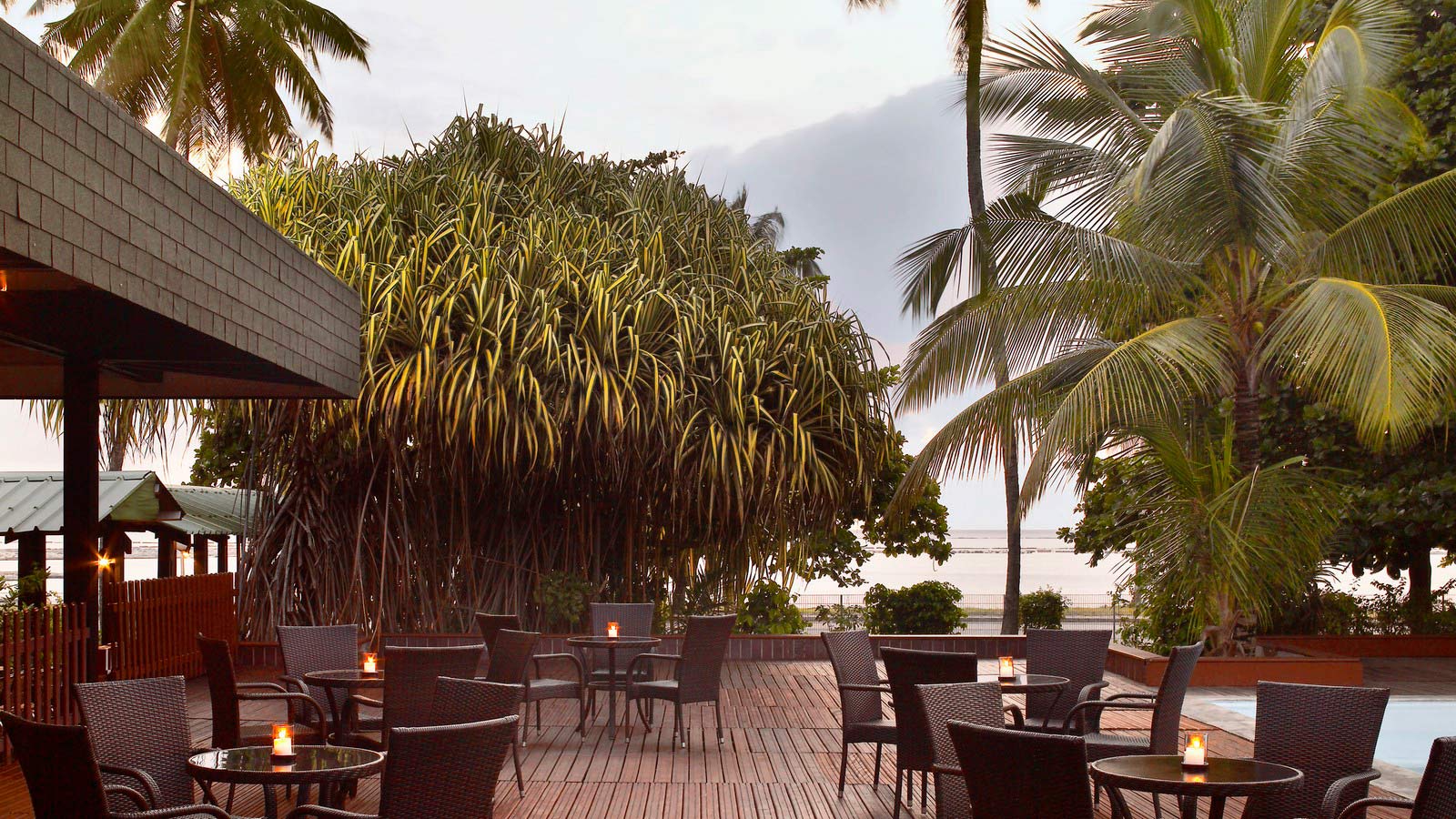 Moulakou offers a variety of snacks including club sandwiches, paninis, pizza and different salads. The food can be served at the bar or on the terrace near the swimming pool with a beautiful view over the sea
Time: 11:00am - 10:30pm
Cuisine: Snacks
Call: (+241) 01 552103
N'GOZO BAR & LOUNGE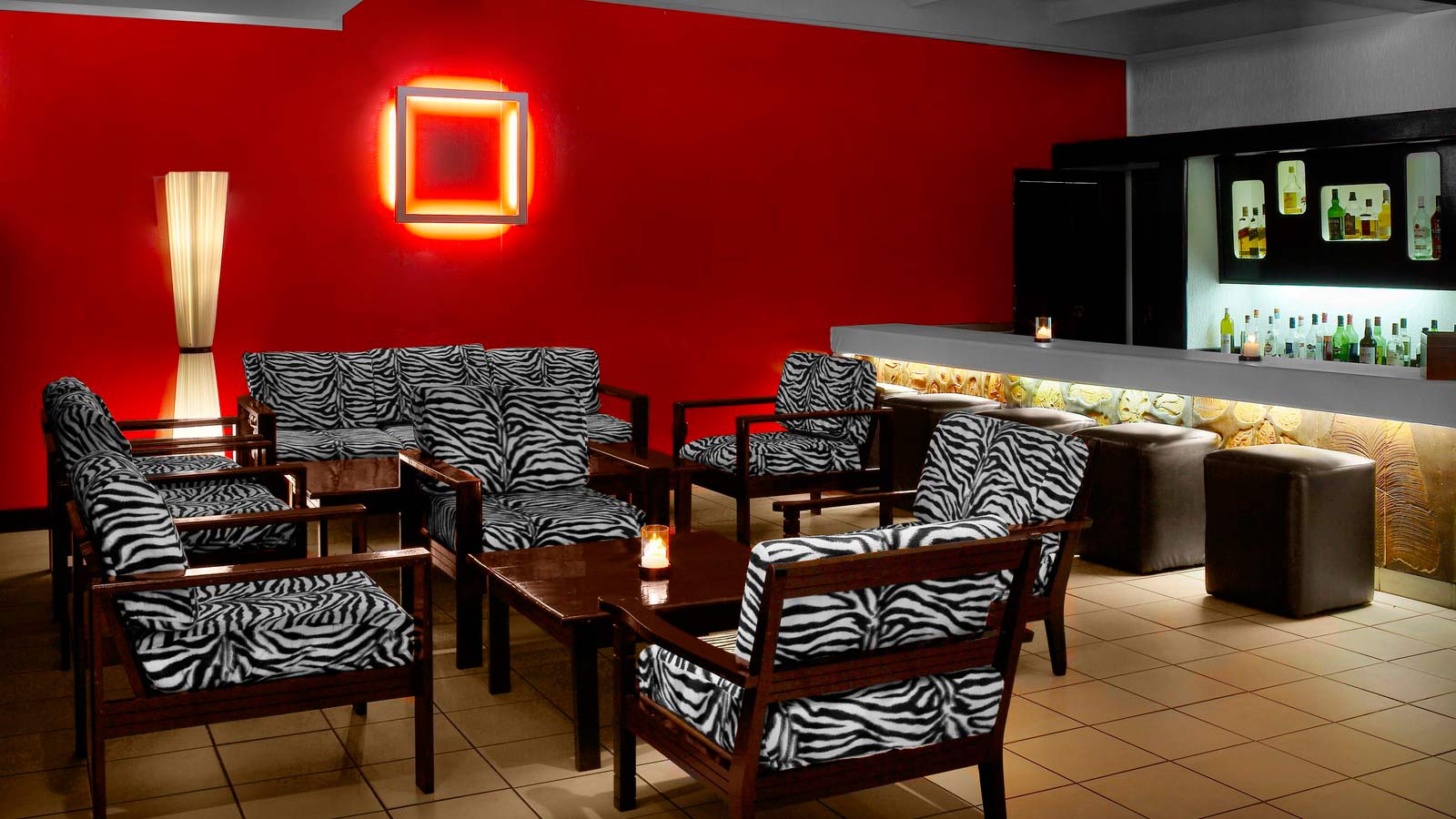 The ideal place to hang out and drink during the week or over the weekend. N'Gozo Bar has a cozy and welcome atmosphere that makes it the perfect place to relax and unwind.
Time: 7:00am - 10:30pm
Cuisine: Snacks
Call: (+241) 01 552103